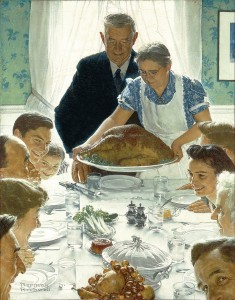 Such a beautiful, American scene! Freedom From Want by Norman Rockwell.
Many special thanks to Brad Wright for this lovely Thanksgiving Day Count Our Blessings Edition of Health Wonk Review.  (Eeek, I have and use that pumpkin pie dish!)
Enjoy this edition of HWR and especially the visual Rockwell treats throughout!