Those Merry Wonksters ride again, tackling a lot of serious topics, posting and prancing on their way. So grab a cup of cheer, nestle all warm in your beds, and read on.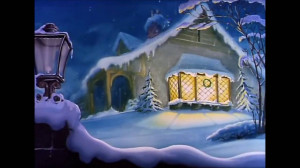 First down the chimney is David Williams at Health Business Blog. Let's see what he is pulling out of his sack…hmmmm, this look like an interesting package. Partners HealthCare is the 800-pound gorilla in the Massachusetts healthcare market and as such gets a lot of scrutiny. So, Partners is excited that a 700-pound gorilla —in the form of BI-Lahey— has arrived on the scene to take away some of the focus. That's enabling Partners to move forward with a plan to open lucrative outpatient centers. By the way, David is quoted on the topic in the Boston Globe.
Next out of the bag is a post from Tom Lynch at Workers' Comp Insider about the prohibitive cost of pharmaceuticals and what hangs in the balance when patients can't pony up. Tom Lynch asks What Price Life?  He talks about a chronic disease requiring medication, which, if not taken every day, guarantees death within two weeks.  But the problem is that over the past 20 years prices for that medication have risen anywhere between 800% and 1,175%.
With prices skyrocketing, Hank Stern at InsureBlog talks about a solution to copays, deductibles and coinsurance that can make health insurance unaffordable, even when the premiums are paid. Henry Stern introduces us to The Zero Card, whereby all deductibles, co-pays and co-insurance are waived – and this is available for at least a fraction of the market. Read the blog for the details and fine print.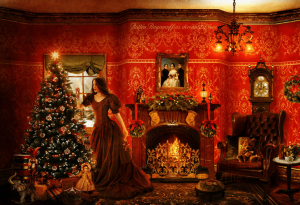 More good news in health insurance. Louise Norris at Colorado Health Insurance Insider is here with a gift for people who think they earn too much to qualify for ACA subsidies. She says, " We talk a lot around here about the subsidies provided by the ACA.  In Colorado, people with household incomes up to 138% of poverty (133% plus the built-in 5% income disregard) are eligible for Medicaid.  If your household income is between 138% and 400% of poverty, you most likely qualify for a subsidy to help cover the cost of a private plan purchased through the exchange; a family of four can earn more than $100,000 in 2019 and still be eligible for premium subsidies!"
On the other hand, you might want to look that ACA gift horse in the mouth. Andrew Sprung at XPostFactoid says that some of the protections of the ACA may be going away. In Will your state waive goodbye to ACA's protections? Andrew looks at how ACA innovation proposals that conform to the "waiver concepts" recently issued by CMS might affect people with pre-existing conditions as well as low income and older marketplace enrollees. It also questions whether proposals conforming to the "concepts" could survive legal challenge.
Joe Paduda at Health Care Matters believes he has found the root of the healthcare problem and is recommending coal for Capitalism's stocking. "Capitalism will not solve Healthcare because Capitalism is the problem with healthcare," he says. And he backs up his opinion with lots of examples. "California's dialysis mess, pharmacy pricing, and pretty much every other sub-sector of healthcare provides ample evidence of why the free market is the driver of our lousy and wildly expensive healthcare."
Meanwhile, Jessica Williams, PhD MA at The Medical Care Blog sheds light on ways people are trying to control the cost of  care and improve outcomes, in this case through obesity and diabetes research. This post explores the questions: What research questions in obesity and diabetes should be prioritized? Which topics matter most to people with those conditions? Recent research from the Patient-Centered Outcomes Research Institute (PCORI), published in Medical Care's October supplement, revealed 8 important topics for research from the perspective of researchers, clinicians, and people with diabetes and/or obesity – two of the largest drivers of healthcare expenditures.
Ah, but the 2018 holiday season does not end the 2016 political season. Roy Poses tackles a thorny issue with From Russia with Money – Harvard Medical School Accepts $200 Million from Russian Emigre with Ties to Russian Oligarchs and Putin, and Who Is Under Investigation for US Election Meddling. The details are riveting, and I encourage you to spend time looking at all the angles that Roy presents in this post at HC Renewal.
Let's wrap up this holiday edition with a big red bow. Here's the CareTalk Podcast, #CareTalk: Bipartisan Breakthroughs on Health Policy with hosts John Driscoll (CEO of CareCentrix) and David Williams (President, Health Business Group). In this month's episode of #CareTalk youtube.com, David Williams (Health Business Group) and John Driscoll (CareCentrix) discuss how the outcome of the 2018 mid-term elections will impact healthcare moving forward. This is always an enjoyable presentation of serious material. During these 12 minutes, you get to see a Red Sox World Series Championship cap and hear what I thought may have been a suggestion for Alex Cora to manage the healthcare system.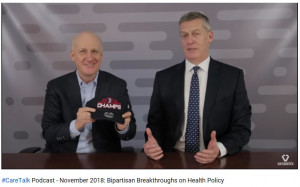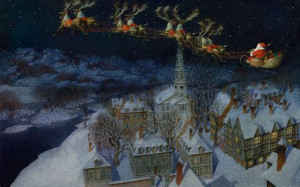 Dash away, dash away, dash away, all!