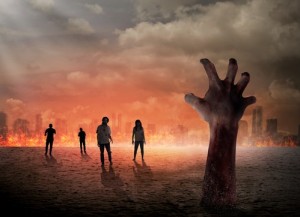 With a title like that, who is strong enough to resist clicking on this link to read more? I challenge the most susceptible among you to ignore this post!
Julie Ferguson at Workers' Comp Insider is our creative mistress of ceremonies this week. Here's what she has to say:
It's quite the day to be going to press with a new Health Wonk Review. We were trying to think of  a movie themed metaphor for today's edition but can't decide between Back to the Future, Groundhog Day or a zombie flick, so we're going for a mashup.  Click here to read more.