By Peggy Salvatore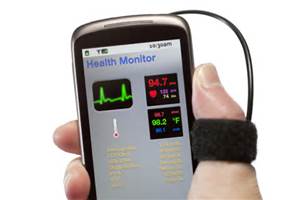 Remember the good old days, when times were simpler, and health technology was all about electronic patient records? Not today. The world of health technology is about telemedicine, wearables, data collection and privacy.
The vast amount of health technology available to consumers in the privacy of their own homes may, in fact, render moot any attempt to impose controls and restrictions on patient information and care. If creativity and innovation win this round, the patient should come out ahead. The road to lower cost, higher quality and greater access may very well lead right through the work being done in the private sector.
Instead of working within a prescribed system, consumers may get where they want to go with at-home diagnostic tests, monitoring devices, and wellness apps all without all the hassle of dealing with a cumbersome, expensive professional labyrinth of products and services. As the private consumer health system grows, the old system may become extinct less by design than by simply having outlived its usefulness.
By case in point, I offer a sampling of news items from just the last few days:
The trend is that regulators are attempting to ensure safety, interoperability and security of this overwhelming quantity of potentially valuable information. One of the great challenges is how to harness so much unstructured data for analysis so that it becomes useful and actionable information. The collection methods and tools will be increasingly diverse as the consumer market for healthware increases.
Expect unanticipated turns of events.