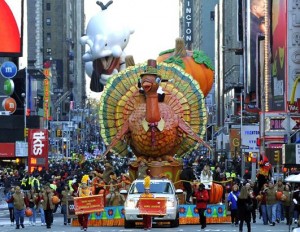 The Macy's Thanksgiving Day Parade is traditionally the official kickoff to the holiday season.
Here at Health Wonk Review, a representative selection of healthcare issues is on parade this week, too, dealing with the perilous conditions out there for payers, providers and, yes, even the hapless patients. This parade is just like the Macy's Thanksgiving Day Parade last week, except the balloons are all tangled up, the music on the floats is out of tune and the marching band is out of step.
Yes, the healthcare issues on parade are just like the Macy's Thanksgiving Day Parade, except for the chaos. For today, let's turn to our health policy Wonkers for some provocative questions to see if we can untangle some of the knots in this mess.
Can healthcare provide a service guarantee?
Jaan Sidorov starts us off this week by raising an issue that been around a bit, as he explores the idea of healthcare service provider guarantees – akin to "we deliver a hot pizza in 30 minutes or it's free". Apparently, service and money-back guarantees already exist in some cash-based medical services like fertility and laser treatments, but the introduction of the insurance industry as a payer complicates the issue. Jaan touches on a very interesting topic, as our health care system moves toward a quality-driven, pay-for-outcomes model. Check out the details at Population Health Blog Service Guarantees in Healthcare: Not So Easy .
Should pregnant women be included in clinical trials?
Jason Shafrin poses a very brief yet striking thought: Should pregnant women be banned from clinical trials? In his blog, he refers to a Mosaic article that claims most drugs have not been researched well enough to assess their safety during pregnancy, and the article discusses the horrors of thalidomide babies in the 1950s which triggered stronger drug research and testing around the globe. So, should pregnant women be included in clinical trials? Jason tells us, "Your knee-jerk reaction (and mine) is No!  However, an interesting article from Mosiac makes the case that the argument is not clean cut." Check it out at Healthcare Economist  . (As an editor's note, thalidomide has been reintroduced and approved by the FDA as a cancer treatment, Thalomid, with a patient registry and pregnancy warning, so this treatment has found a useful second life with appropriate risk evaluation and mitigation strategies in place.)
How can we best support 14 million 85-plus-year-olds in the healthcare system by 2040?
Health Affairs blogger Terry Fulmer gives us a very good overview of the issue of the cost and stress of a burgeoning aging population on the healthcare system, the older person's desire to remain independent,  and whether some of their care better belongs in a strong social service network. Terry co-chairs the Institute of Medicine's Forum on Aging, Disability, and Independence with Fernando Torres-Gil of UCLA, a perch from which he describes efforts to find solutions to this dilemma. "A collaboration of the National Academies of Sciences, Engineering, and Medicine, the forum provides a critically needed and neutral venue to bring together aging and disability stakeholders from around the country, accelerate the transfer of research to practice and policy, and identify levers of change. "Supporting this type of transition and building the coalitions to carry it out are, in many ways, the essential role of philanthropy. At the John A. Hartford Foundation, we are committed to promoting better care for older people. To help more of us remain independent, we are supporting research and evidence-based programs in two broad areas: integrating community-based services with traditional health care and providing more coordinated care focused on older people's own goals," he tells us in this week's Health Affairs Blog  .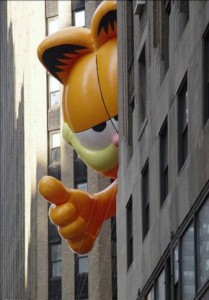 Wanna have some fun with diabetes? David Williams takes a wry look at the way that drugs are advertised to patients. In this case, he dissects the television commercial for a new diabetes drug and finds some quasi-subliminal messages along with an almost inappropriate cheeriness to the whole thing. As David says, "Having diabetes is a drag, but you wouldn't know it from this advertisement for Invokana. Even the side effects sound great!" Read more and smile at Health Business Blog .
Is this cure worse than the condition?
Joe Paduda points out the problems, especially in the worker's comp world, of the dangers inherent in opioid use for pain management. Several incentives drive over-prescribing including the cozy relationship between the pharmaceutical industry and the research organizations that support the use of opioids. But Joe also tells us that the anti-opioid movement is gaining speed and traction. "With forthcoming CDC guidelines, White House pressure and states taking action on their own, things may start to improve," he says. Take a read at Managed Care Matters .
Doctors, how would you structure your own bonus?
Bradley Flansbaum at The Hospital Leader discusses behavioral economics, and how to design physician incentives to  encourage the delivery of high-value care. Bradley includes a chart that describes certain types of incentives (not all incentives are monetary, after all) and the principle behind the behavior they are trying to modify. If you have any interest in how to shape pay-for-performance, this is one that you don't want to miss from the Society of Hospital Medicine .
Who has access to the health data from your personal wearable device?
Hank Stern from InsureBlog can tell you that a surprising number of people can get access to what you thought was your private health data. "Who *really* has access to your (presumably private) health data?," he asks. "If you use a Fitbit (or the like), you may be surprised." Click on InsureBlog to learn more about what Hank has found.
What about that revolving door between industries and their regulatory agencies?
Roy Poses of Health Care Renewal wonders why the New England Journal of Medicine got involved in endorsing a nominee for FDA Commissioner who has longstanding and lucrative ties to the pharmaceutical industry. Not only does the revolving door lead to entrenched power and the potential for corruption, he fears, but when swinging between the FDA to the industry it regulates, the practice endangers patients. A lesser side effect of the NEJM endorsement is that the publication's action endangers its reputation. Read Roy's exploration of this important issue at his Health Care Renewal blog.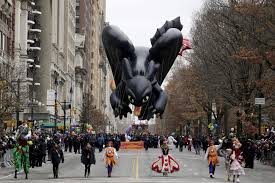 And how 'bout them scoundrels, liars and thieves in the healthcare business?
Julie Ferguson, the roundup queen for Health Wonk Review who plays herder to us cats, sends us this:  there's a whole lot of money to be made in medical fraud – until you get caught. Blogger at Workers Comp Insider Tom Lynch updates developments in an egregious California case of back surgery kickbacks in his post at Workers Comp Insider: Workers' Comp Fraud: The Drobot Case Grinds On. Read about this "sordid tale of corruption" here .In this astonishing saga, a SoCal back surgery mill fleeced the worker's comp system to the tune of about a half billion – Yup, you read that right, folks! Billion with a "b" – dollars.
Do mandated standardized plans put health exchanges at a market disadvantage?
Louise Norris goes through a list of proposed health plan benefit and payment parameters released by HHS for 2017. Maximum out-of-pocket costs continue to rise to keep premiums in check, and to keep pace with the rising cost of healthcare which is outpacing inflation. Finally, HHS is proposing standardized health plans for the federally facilitated exchanges. She says that standardized plans work well for healthy patients, but if you actually use the healthcare system, perhaps you need the flexibility of a non-standard plan. For those who pay for their own health insurance through the FFE, this could push them toward the private market and erode the paying (read: non-subsidized) customer base in the FFE. Louise discusses the implications of this at Colorado Health Insurance Insider  where she gives us a glimpse into how health plan members are forced to make difficult choices under this scenario.
How much control can states have over health networks?
In this guest post at Healthinsurance.org, Claire McAndrews, Families USA, explains the Network Adequacy Model Act – draft legislation that states can use as a foundation for enacting a state law to ensure network adequacy in health insurance plans. The legislation – when enacted by states – has the potential to make significant improvements to insured consumers' access to care. Get the details at HealthInsurance.org.
And finally, I'll pose one more uncomfortable question:
Is it time to pass a Patient Bill of Rights to guarantee the portability of providers and treatments? In a conversation with a cardiologist this week, I heard his frustration playing musical formularies when his patients switch health plans. "We need a Patient's Bill of Rights that guarantee the patient can continue to have access to the treatments that work for them," he said. At Health System Ed this week, I discuss how the move toward outcomes-based payment is further promoting "value" in healthcare, and how a Patient's Bill of Rights might protect patients from being forced into suboptimal care based on the best-price vendors secured by payers and providers. Read the details here.
Note to readers: All our Health Wonk Review bloggers enjoy your feedback, so please click on their links, comment on their blogs and help untangle the healthcare chaos on parade.