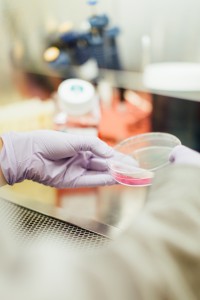 By Peggy Salvatore and Terry McGinn
Each company in a regulated industry is required to follow written procedures.  The written procedure describes how steps or tasks are to be followed to achieve the desired outcome or result.  Having these steps identified permits the distant or precise way to achieve the end of your process or practice. 
Knowing the critical nature of having written procedures, your standard operating procedures and best practices need to follow a few procedures of their own so you can replicate what you do across your organization.  In other words, your standard operating procedures need to be transparent and streamlined.
One of the many purposes of the SOP or best practice process is to ensure that the process flow can meet expectations. Done well, your standard process or procedure should result in a quality product or achieve the desired result every time.
Knowledgeable and trained  personnel must have the SOP available to follow because no matter how many years' experience they may have, even experts get stuck for a variety of factors. In fact, some experts know their jobs so well that they think they can skip or modify steps, take shortcuts, or do it from memory. This is a red flag!
The SOP should be written in a logical process flow that will allow someone looking for the cause of a failure later can pinpoint where a difficulty arose. Reviewing the SOP with someone internally or externally who is checking or auditing your procedure should allow them to identify what and where things  went wrong.
When you have a point of failure, an examination of the SOP should indicate gaps or problems that can include one or more of a host of issues including materials, equipment, environment and much more. Often, a failure can point to the source of your complications by reading the SOP against practice.
A well-written procedure or best practice document will:
Be written to describe the flow clearly to anyone trained on it
Include every essential step without including extraneous steps or materials that can and should be accessed elsewhere
Always be followed by everyone from the new hire to the veteran employee using the current SOP
Expect you will have changes to your SOPs on occasion. Expect you will need to review your documents periodically according to your SOP. And expect that when you have a clean, clear, streamlined SOP process that your errors should be few and easily identifiable.
To summarize, standard operating procedures and best practices need to follow procedures of their own so you can replicate what you do across your organization.  In other words, they need to be transparent. If they are the opposite of transparent – opaque – they are hard to follow and may result  in errors.
If you would like to talk to us about your SOP process, give us a call for a no-obligation preliminary review of your procedures.
Terry McGinn has worked in regulated industry for many years and has experience in written procedures that will help pass scrutiny of a regulatory authority inspection. To have a conversation about writing your standard operating procedures, write to us at workingwithsmes@gmail.com to set up an appointment.