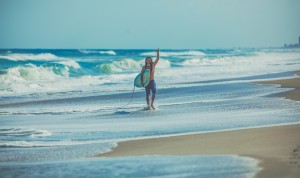 Summer of 2017 is fading quickly into the memory books, but some of the happenings on the healthcare scene will be with us to bemoan, analyze and reform for years to come. Now that's summer fun that lasts!
Let's start with the philosophical underpinnings of the ongoing political healthcare debate – free market or socialism? Nobody is better equipped to take this on than David Williams of the Health Business Group who is a self-professed free market fan knee deep in the business of healthcare. With his background in economics and an MBA, as well as entrepreneurship, he acknowledges there are some limits to the free market. The healthcare system is one place where capitalism is tested. "Capitalism has a place in healthcare, but in developing policies we should also recognize the limits of free market approaches and be open to the benefits of socialist ideas," David says. In this post, What Free Market Healthcare Really Looks Like, David walks us through a payment example and explains how a socialized medicine system fashioned on the Medicare model avoids some of the costs and shell games that happen in a free market model. Definitely take this one in.
Who really needs the social safety net public option solution anyway? Maybe the very people who oppose it, suggests Harold Pollack at HealthInsurance.org. In this entry, Who Really Needs the Public Option? Trump Country, Harold says Trump Country is most in need of a way to bypass the ACA marketplaces entirely. Democrats' favorite policy option – the public option – would be most valuable in precisely the deep-red areas that went most fervently for Republicans and the President. Come for Harold's great analysis. Stay for his groovy cartograms. Get it all here.
More guest blogging gems, this time from InsureBlog where Henry Stern pulled in guest blogger Patrick Paule who wrote about The Creation of ObamaCare's Individual Market Mess. Patrick traces the history of the decline and fall of ObamaCare, letting no one – and we mean *no one* – off the hook in the process. Go here to get the full scoop.
And for those who wonder how the free market health insurance programs work, Louise Norris gives us a very cogent explanation of actuarial value in her guest blog for Verywell this week, What is Actuarial Value and What Does it Mean for My Health Insurance? She discusses what is actuarial value, how it is calculated and what it means for the individual member. Catch her explanation here.
Meanwhile, the health care reform debate in the US – which has really been about health insurance and specifically whether to repeal and/or replace the Affordable Care Act – is currently on hiatus. Roy Poses tells us, "This gave me a chance to list some of the major issues and causes of health care dysfunction which we have gone on about on Health Care Renewal but which rarely appear in polite conversation." His list of issues includes: threats to the integrity of the clinical evidence base (which has had little public attention), deceptive marketing, distortion of health care regulation and policy making, and bad leadership and governance (which have had much less attention), concentration of power, abandonment of health care as a calling, perverse incentives putting money ahead of patients, education and research, the cult of leadership, managerialism, impunity enabling corrupt leadership, and taboos. Roy says true health care reform requires ending the taboos on discussing all of the above, and then addressing the real causes of health care dysfunction. Roy makes a very good start in that direction in What the US Healthcare Reform Debate Did Not Address here at Health Care Renewal.
Sometimes medicine is lost in the policy debates in healthcare. Joe Paduda turned over the blogging reins to David Deitz MD, PhD, who wrote a guest post on a subject with which he is quite familiar – opioids. David unpacks the National Academy of Sciences, Engineering and Medicine's report to give us his perspective, and he draws a conclusion. Simply put, opioid exceptionalism means that the FDA, as well as other public agencies, should go beyond the risk/benefit paradigm they currently use for new drug approvals that is based on individual patients and consider the implications of an individual opioid to patients' families and society. Read his rationale in Opioid Exceptionalism: Why These Drugs are Different Than All Others at Managed Care Matters here.
Tom Lynch at Workers' Comp Insider poses the question, Medical Care Experts: Where Would We Be Without Them? Tom notes that in recent years, workers' compensation cost control has focused mainly on lowering medical costs, which is almost always an outsourced function. Consequently, many employers have relinquished control over their workers' comp program, migrating away from best practices that are at the heart of true workers comp cost control. Read the full blog here.
Hospitals have reduced length of stay about as much as possible, and now it is time to take the longer view on the total cost of patients who are discharged to post-acute care. In this post, Bradley Flansbaum shares some data and discusses that a new measure, home-to-home care, will come to reframe the LOS debate as the total cost of home-to-home care becomes a measure of true cost. Read more in You Have Lowered Length of Stay. Congratulations. You're Fired at The Hospital Leader.
Photo by Eddie Kopp on Unsplash